Body for Life
Quick Contact
Body for Life
Located inside The Atrium
3585 Van Teylingen Dr, Suite H
Colorado Springs, CO. 80917
(719) 494-4276
1-844-833-2033 (fax)
Our Recent Awards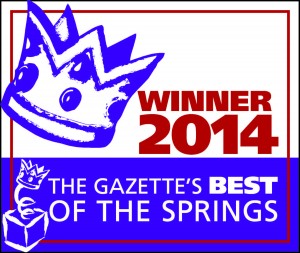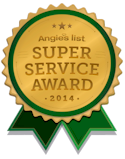 Hours
Mon: 10 am - 7 pm
Tues: 12 pm - 6 pm
Wed: 9 am - 6 pm
Thurs: 12 pm - 6 pm
Fri:  10 am - 6 pm
Sat: 9 pm -  5 pm
Sun: 9am - 4 pm
Services are by appointment only.
If you are unable to keep your appointment, please be courteous and contact us as soon as possible.  There is a $25 fee for missed appointments and those cancelled with less than 24 hours notice. 
We accept cash, check, major credit cards, and SpaFinder and SpaWeek gift cards. We accept Cigna, Worker's Comp and Med-Pay insurance.  Please visit our "Insurance Info" tab for more information.

* Required Information
Deep Tissue Massage

Deep tissue massage treatments focus on the deeper layers of muscle tissue.  When muscles are stressed, they block oxygen and nutrients, leading to inflammation that builds up toxins in the muscle tissue. 
A deep-tissue massage helps loosen muscle tissues, release toxins from muscles and gets blood and oxygen circulating properly.  This type of massage also breaks down scar tissue.
Our staff may suggest a deep tissue massage after thoroughly listening to your specific needs and the results you desire.
Who Might Benefit from Deep Tissue Massage?
Deep tissue massage is designed to relieve severe tension in the muscle and the connective tissue or fascia. This type of massage focuses on the muscles located below the surface of the top muscles.  Deep tissue massage is often recommended for individuals who experience consistent pain, are involved in heavy physical activity (such as athletes), and clients who have sustained physical injury.  It is not uncommon for receivers of deep tissue massage to have their pain replaced with a new muscle ache for a day or two.  Deep tissue work varies greatly.
The term "deep tissue" is often misused to identify a massage that is performed with sustained deep pressure.  Deep tissue massage is a separate category of massage therapy, used to treat particular muscular-skeletal disorders and complaints and employs a dedicated set of techniques and strokes to achieve a measure of relief.  It should not be confused with "deep pressure" massage, which is one that is performed with sustained strong, occasionally intense pressure throughout an entire full-body session, and that is not performed to address a specific complaint.
Deep tissue massage is applied to both the superficial and deep layers of muscles, fascia, and other structures.  The sessions are often quite intense as a result of the deliberate, focused work.  
Massage Procedure Fees - All Procedures By Appointment Only
30 Minute: $35.00/$40.00
60 Minute: $55.00/$60.00/$70.00  Couples: $140*
90 Minute: $75.00/$80.00/$90.00  Couples: $190*
Our prices vary based on the experience of your therapist.
*There is a $50 deposit required when you schedule a couples massage.  It is refundable only if you cancel your appointment 24 hours or more in advance.  Please see our cancellation policy.