Body for Life
Quick Contact
Body for Life
Located inside The Atrium
3585 Van Teylingen Dr, Suite H
Colorado Springs, CO. 80917
(719) 494-4276
1-844-833-2033 (fax)
Our Recent Awards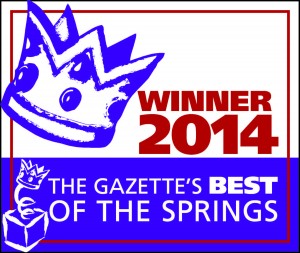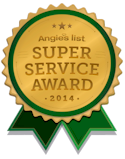 Hours
Mon: 10 am - 7 pm
Tues: 12 pm - 6 pm
Wed: 9 am - 6 pm
Thurs: 12 pm - 6 pm
Fri:  10 am - 6 pm
Sat: 9 pm -  5 pm
Sun: 9am - 4 pm
Services are by appointment only.
If you are unable to keep your appointment, please be courteous and contact us as soon as possible.  There is a $25 fee for missed appointments and those cancelled with less than 24 hours notice. 
We accept cash, check, major credit cards, and SpaFinder and SpaWeek gift cards. We accept Cigna, Worker's Comp and Med-Pay insurance.  Please visit our "Insurance Info" tab for more information.

* Required Information
Massage Therapies

Massage has been helping to ease muscle pain, assisting in preventing sports injuries, soothing daily tensions, and offering people in all walks of life an increased level of well being since 460 BC.  Hippocrates wrote in 460 BC that, "The physician must be experienced in many things, but assuredly in rubbing".
Massage therapy has grown and changed dramatically since 460 BC.  The 1996 Summer Olympics in Atlanta was the first time that massage was offered as a core medical service.  Body for Life Massage Therapies offers six different massage therapies that we feel will fit nearly all needs.  These massage therapies include:
 Gift cards may be purchased by clicking on the "Gift Card" tab on our menu to your left. 
Our professional staff will be asking you questions to help us determine which single or combination of massage therapies will best help you get the results you want.  Massage is a very personal procedure.  We hope you will feel at ease and comfortable sharing your specific goals for each session.  We often hear comments like:
"I've never had a massage before, what do I do?"
"Jill, it's been a very long week and I just need to unwind."
"Can you help relieve the pain and tension I have on this side of my body."
We're always happy to answer your questions and to explain the benefits of each style of massage therapy.