Body for Life
Quick Contact
Body for Life
Located inside The Atrium
3585 Van Teylingen Dr, Suite H
Colorado Springs, CO. 80917
(719) 494-4276
1-844-833-2033 (fax)
Our Recent Awards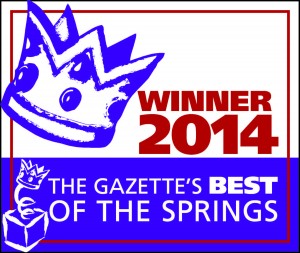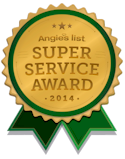 Hours
Mon: 10 am - 7 pm
Tues: 12 pm - 6 pm
Wed: 9 am - 6 pm
Thurs: 12 pm - 6 pm
Fri:  10 am - 6 pm
Sat: 9 pm -  5 pm
Sun: 9am - 4 pm
Services are by appointment only.
If you are unable to keep your appointment, please be courteous and contact us as soon as possible.  There is a $25 fee for missed appointments and those cancelled with less than 24 hours notice. 
We accept cash, check, major credit cards, and SpaFinder and SpaWeek gift cards. We accept Cigna, Worker's Comp and Med-Pay insurance.  Please visit our "Insurance Info" tab for more information.

* Required Information
Sports Massage

Sports massage focuses on particular muscle groups relevant to the sport.  By using a combination of techniques, this therapy works to relieve stress points in muscles to reduce the chance of injury, muscle soreness and swelling, to break down toxins, and to increase blood circulation.
In addition, Sports massage will improve range of motion and muscle flexibility, resulting in improved power and performance as well as shorten recovery time between workouts.
All of our therapists have experience working with professional, Olympic, amateur, college, and high school athletes.    We have experience working with a variety of different sports including:  Wrestling, MMA, basketball, cycling, running, triathalon, swimming, football, baseball, shooting, archery, figure skating, hockey, and many more!  
Massage Procedure Fees - All Procedures By Appointment Only
30 Minute: $35.00/$40.00
60 Minute: $55.00/$60.00/$70.00  Couples: $140*
90 Minute: $75.00/$80.00/$90.00  Couples: $190*
Our prices vary based on the experience of your therapist.
*There is a $50 deposit required when you schedule a couples massage.  It is refundable only if you cancel your appointment 24 hours or more in advance.  Please see our cancellation policy.