Body for Life
Quick Contact
Body for Life
Located inside The Atrium
3585 Van Teylingen Dr, Suite H
Colorado Springs, CO. 80917
(719) 494-4276
1-844-833-2033 (fax)
Our Recent Awards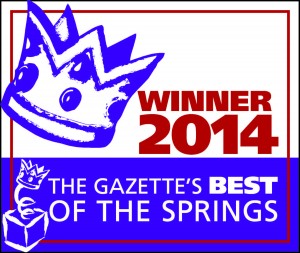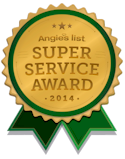 Hours
Mon: 10 am - 7 pm
Tues: 12 pm - 6 pm
Wed: 9 am - 6 pm
Thurs: 12 pm - 6 pm
Fri:  10 am - 6 pm
Sat: 9 pm -  5 pm
Sun: 9am - 4 pm
Services are by appointment only.
If you are unable to keep your appointment, please be courteous and contact us as soon as possible.  There is a $25 fee for missed appointments and those cancelled with less than 24 hours notice. 
We accept cash, check, major credit cards, and SpaFinder and SpaWeek gift cards. We accept Cigna, Worker's Comp and Med-Pay insurance.  Please visit our "Insurance Info" tab for more information.

* Required Information
Swedish Massage

Swedish is a very relaxing and therapeutic style of massage.  This style of massage uses an array of strokes to help the body improve circulation of the blood and lymph.  The benefits of this type of massage are wide-ranging and include relief from aches and pains, decreased stress levels in the body, enhanced mental clarity, and greater flexibility. 
Swedish massage uses five styles of long, flowing strokes to massage.  The five basic strokes are effleurage (sliding or gliding), petrissage (kneading), tapotement (rhythmic tapping), friction (cross fiber) and vibration/shaking. 
Swedish massage has shown to be helpful in reducing pain, joint stiffness, and improving function in patients with osteoarthritis of the knee over a period of eight weeks.  It has also been shown to be helpful in individuals with poor circulation.
Swedish massage contributes to overall well-being and is widely prescribed by physicians to enhance treatment for insomnia, anxiety, and depression.
Massage Procedure Fees - All Procedures By Appointment Only
30 Minute: $35.00/$40.00
60 Minute: $55.00/$60.00/$70.00  Couples: $140*
90 Minute: $75.00/$80.00/$90.00  Couples: $190*
Our prices vary based on the experience of your therapist.
*There is a $50 deposit required when you schedule a couples massage.  It is refundable only if you cancel your appointment 24 hours or more in advance.  Please see our cancellation policy.